Laser
worry free days
Laser Hair Removal
Look forward to smooth skin, no razors and worry free days with Laser Hair Removal. We focus on removing unwanted hair with our safe and effective DIODE LASER. This laser is specifically designed to focus on unwanted hair on the face and body.
WHY DOES THE TYPE OF LASER MATTER?
The laser we use is a DIODE LASER which is safer and more affective at hair removal.
IPL machines are also used for hair removal but they are not as affective.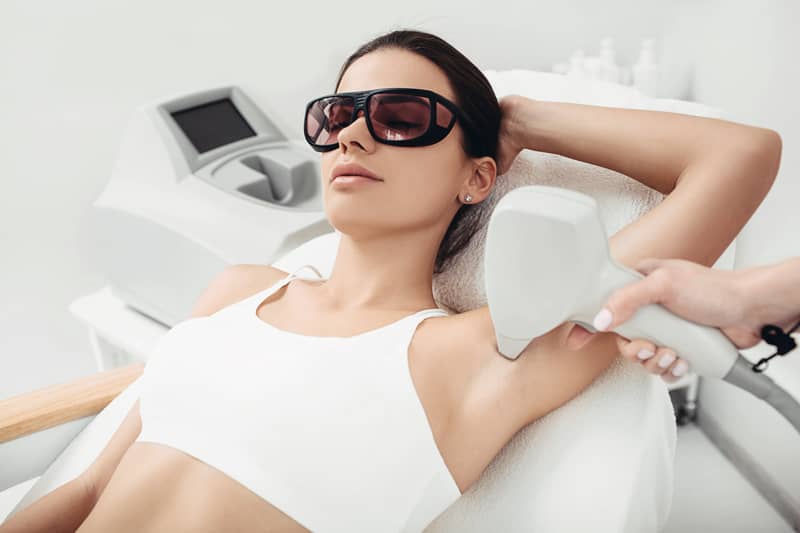 WHAT IS THE DIFFERENCE BETWEEN DIODE LASER HAIR REMOVAL AND IPL?
Typically, IPL technology will require more regular and long-term treatments for hair reduction, while DIODE LASERS typically work more effectively, with fewer treatments than IPL.
DIODE LASERS also provide less discomfort (with integrated cooling) and will safely treat more skin and hair colours. IPL is only suited to light skin and dark hair individuals.
To determine whether or not you are eligible for laser hair removal a consultation must be completed which can be booked below.
investment
The cost
Laser Packages are a big chunk of money all at once and because this laser is very effective it would be unfair to charge for 6 to 8 sessions if you happen to find success with 3 or 5. We require a consultation for each new client! If you are a candidate we book you in and you only pay for each singular session.
Free Consultation
If you have any questions please give us a call at 519-520-5946 or book in your free consultation below