Laser Hair Removal
Laser Hair Removal
Look forward to smooth skin, no razors and worry free days with Laser Hair Removal. We focus on removing unwanted hair with our safe and effective DIODE LASER. This machine is specifically designed to focus on unwanted hair on the face and body. Our machine has a 3 part cooling system and is effective for most skin types and hair strength. If you are interested in laser hair removal you are welome to book in a free consultation below!
WHY DOES THE TYPE OF LASER MATTER?
In today's market there are different types of lasers being used for hair removal.  The type of laser is important based on cost and cost savings, effectiveness, cooling, and how many skin and hair types the laser will work on.  The most affective laser is a DIODE LASER which is designed to seek out the melanin in the hair and has a 3 part cooling system which enables the technician to treat a wider range or hair and skin types.  DIODE lasers effectively remove hair in half the sessions of other lasers.  Althought the machine cost is alot this doesn't affect our pricing.  We keep our prices on the fairest end to support our community.  With this laser we cut your cost in half as opposed to getting lasered with an IPL machine.
IPL machines are also used for hair removal but they are not specifically designed for hair.  They are used for sunspots.  This type of laser does work for hair removal but it is way less affective any requires many more treatments.  It does not cater to as many hair and skin types as DIODE Lasers. For sun spots an IPL laser is absolutely amazing in our personal opinion as we have received IPL.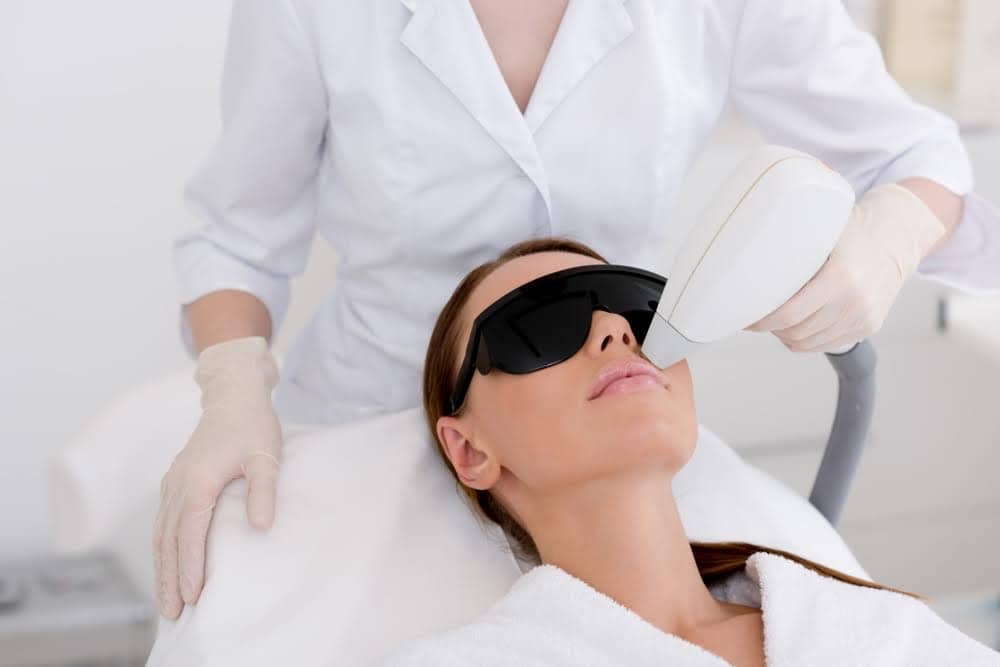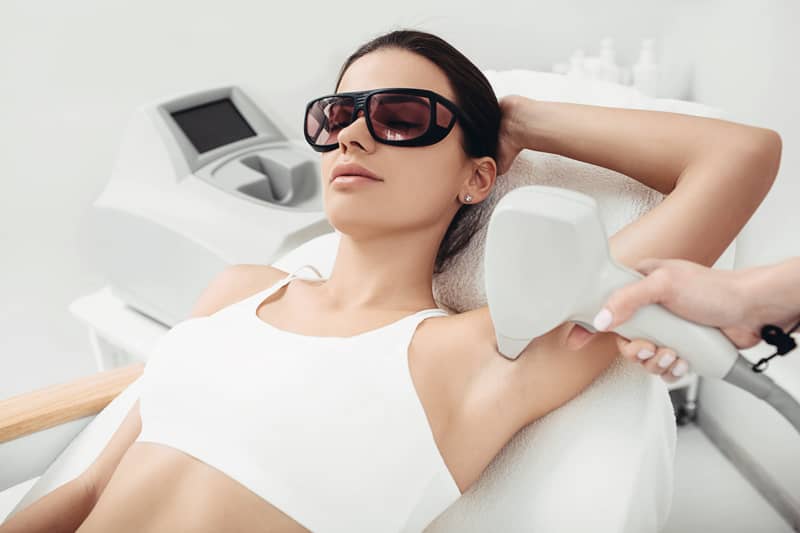 Summary:

WHAT IS THE DIFFERENCE BETWEEN DIODE LASER HAIR REMOVAL AND IPL?
DIODE LASERS also provide less discomfort (with and integrated cooling system) and will safely treat more skin and hair colours.  IPL is only suited for light and dark hair individuals. 
Typically, IPL technology will require more regular and long-term treatments for hair reduction, while DIODE LASERS typically work more effectively, with fewer treatments than IPL.
To determine whether or not you are eligible for laser hair removal a consultation must be completed which can be booked below
investment
The cost of laser hair remova
ackages typically cost anywhere from $200 to $5000 for 6 sessions; depending on how many areas you are wanting hair removed and how many sessions you are needing. At Crave Lash Lounge we decided to look at the average price in London and came up with a very fair pricing structure. This laser is very effective so the typical time frame is 6 sessions but because everyone's hair and skin is different you may need more or less. Effective loss of hair also depends on many factors such as age, hormones, medications, and skin and hair type. If you are interested in hair removal you are welcome to book in a free consultation.
Free Consultation
If you have any questions about Laser Hair removal please give us a call at 519-520-5946 or book in your free consultation below.