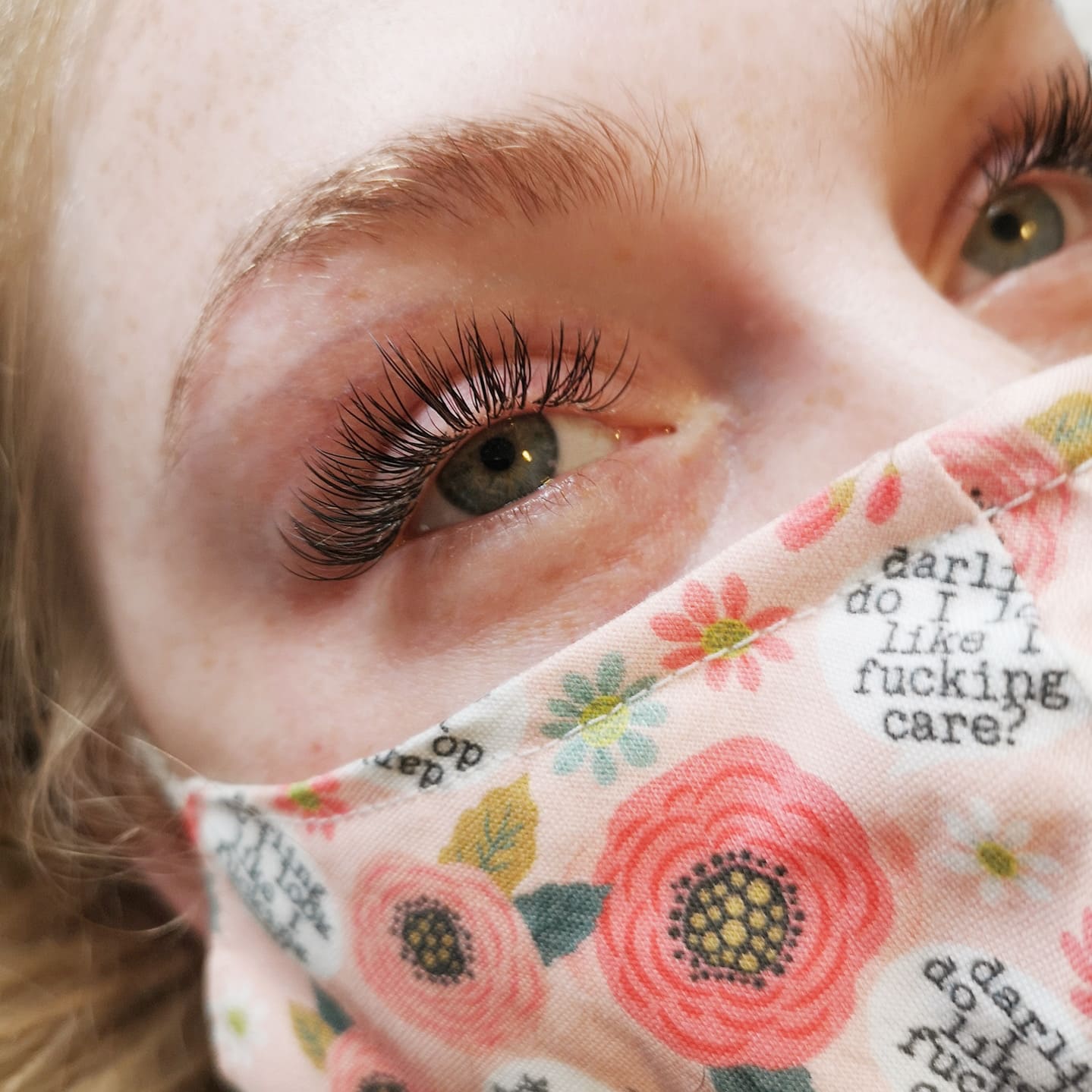 How Much Do Lash Extensions Cost?
♥THE COST OF LASH EXTENSIONS  IN LONDON ONTARIO♥
We first opened in 2018 and stared with brows and waxing, then we added on lash lift's and sugaring.  Then it came time to learn Lash Extensions.  We found it to be a very meticulous process which takes alot of time and practice.
When you are first ready to launch your newly found skill you always charge less to gain experience.  Even then it's hard to know what to charge because you do not want to look too cheap so it deters people. All lash techs go through this!
Then you get to the point where you are skilled and ready to set fair prices, but the prices in London Ontario for Lash Extension are all over the map.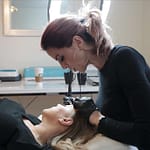 HOW YOU SHOULD CHOOSE?
With us we charge $100 and this is based on time, supply cost and keeping the cost fair for the customer.
Could we charge more? Yes we could but our hearts our in the business of supporting others while providing a great service not just about money.  In fact my clients get mad at me sometimes because I am too generous. I have been told I need to stop that lol, so I just keep my prices fair to begin with.
In London Ontario you can get a set of Lash Extensions in the range from $50 to $140; which is based on skill level, experience, and whether it is a spa with higher costs or being provided by a one person business.
And just because it's cheap or expensive doesn't determine the quality.  Our quality is high but we stay in the mid range price to support our community.  We are born and raised Londoners with a passion for helping our community.
Your best bet is to research the company through their website, reviews and social media to see their level of care towards their business presentation, quality of their eyelash extensions and work.
All companies within our municipality must be Health Board Certified and City Registered.  So this is important to look into as the eye area is delicate and you want a trained professional that understand the eye area, about glue fumes, allergies, and health and safety.
THE CRAVE LASH LOUNGE WAY:
I would say it takes the average lash artist anywhere from 1.5 to 2.5 hours to do a full set of Lash Extensions.  We are closer to the 2.5 mark as we have individual forms that need to be filled out, we make sure your lashes are clean, and we prime them.
We would rather take the time and isolate each lash perfectly to make sure multiple lashes are not stuck together, there is not extra glue and that the extension is sitting on the lash not on dirt and debrit.
Having a tech who understands glue humidity and how to prime and clean the lashes previous to your service helps with Lash  Extension retention as well.  If they lash extension is properly attached to the lash you will not have to come in as frequently for fills; saving you time and money.
We have offered Classic Lash Extension for years as we love the natural fluffy look.  If you are looking for a more natural look or your first set you are welcome to contact us with any questions or book with us online!
Sincerely,
Jessica
Owner
Crave Lash Lounge
P.S. – Exciting News:
At the end of 2021 we will be launching Hybrid and Volume Lashes.
Please follow and like us: