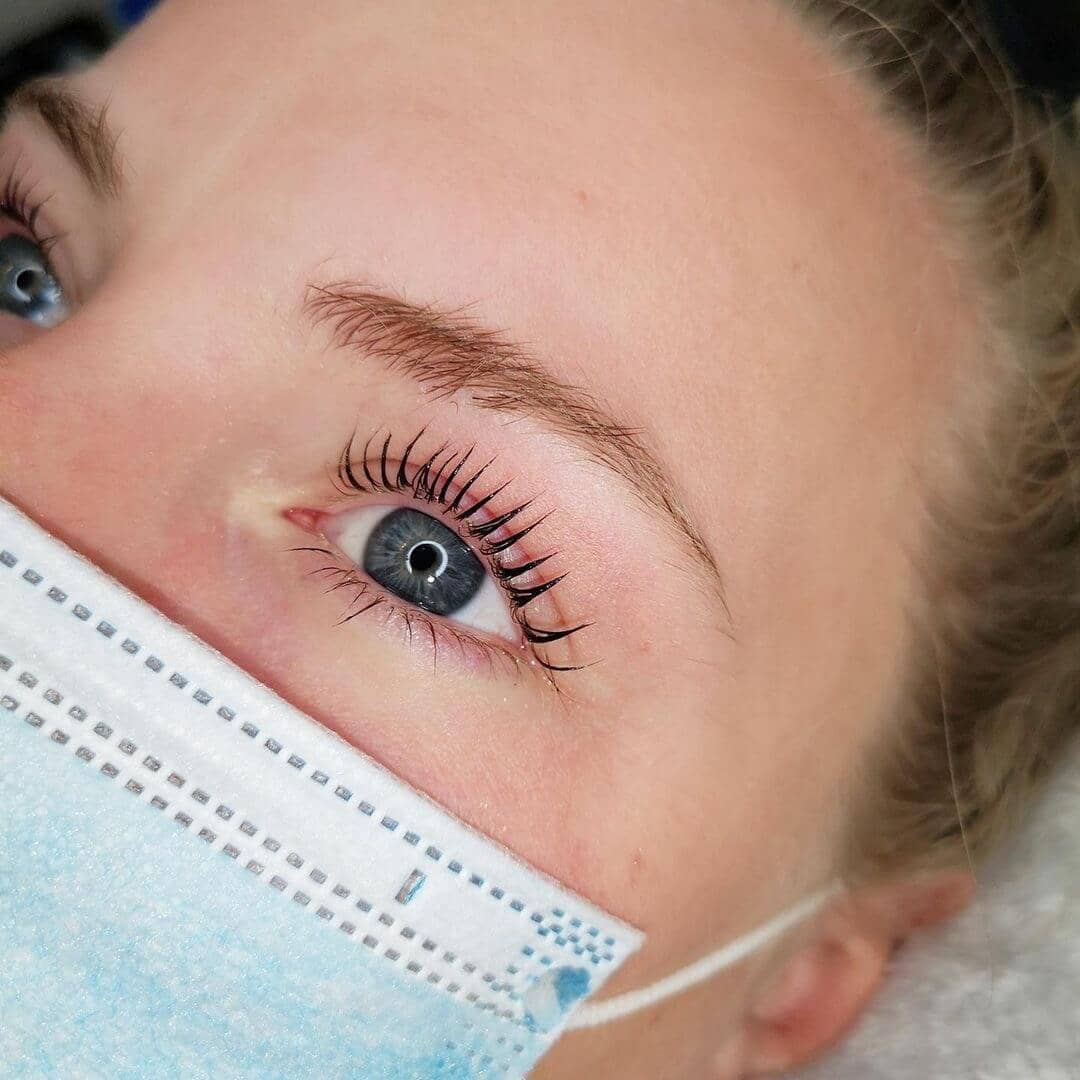 How Much Do Lash Lift's Cost?
LASH LIFT PRICING EDUCATION & BREAKDOWN:
At Crave Lash Lounge we have been doing lash lift and tint's for a few years and we train others to get their certificates.  Because we have been through every scenario and have tried many products we want to help provide you with information to make the most informed decsion!
Because as we know you get what you pay for, it's important to look at the bigger picture; at price and quality
LASH LIFT & TINT'S HAVE BEEN GAINING POPULARITY:
Lash Lift and Tint's have been gaining popularity over the last few years; especially, due to all the lockdowns in 2020 and 2021.  As you may or may not know, when you get Eyelash Extensions they need to be filled within 2-3 weeks or they start looking sparse.  With a lash lift it lasts 6-8 weeks.
Say for instance we have a shutdown for a month, a lash lift will last you through the shutdown.  You can feel confident in having maintenance free lashes and still feel like your look is on point without having to go to a spa.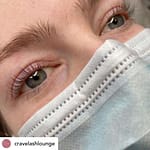 HOW MUCH DO LASH LIFT'S COST ?:
We have seen spa's and independant business owners charge anywhere from $50 to $100 for a lash lift & tint.  If you are just getting a Lash Lift you can usually take $5 or $10 off of that price.
When we first started we charged $65 for a Lash Lift & Tint and $55 for a just a Lash Lift.  Over the years we have done alot of research on Lash Lifting, have researched the best products (with pricing, quality, customer service, and company vision in mind). After a few years in the industry we changed our pricing to $75 for a Lash Lift & Tint and $65 for a Lash Lift.
We did this not only because we know the full in's and out's of lash lifting, but we train in lash lifting and we have sourced out better products.
DO YOUR RESEARCH:
With that said I would do your research on the company.  Look at their google reviews, see if they have a website, check out their instagram photos.  Check to see the level of care they put into not only their lash lifts but the overall structure of their business.  When a business really cares you can tell.
We offer an amazing service but we are not here to sway you in any direction, just to provide you with the knowledge to make an informed decision.
EYE SAFETY:
One important thing to note it that the Eye area is not a part of the body's immune system so it is very important you find someone who has had extension training in regards to eye health and safety.
HEALTH BOARD & CITY REGISTERED
You may feel silly asking, but find out if their business is registered with their municipality.  All health based businesses should be registered.  At least that is required where we are located; in London Ontario, Canada.  Every city and province has their own set of rules.  Being regisitered with the city ensures all fire alarms are properly installed and all railing and safety measures have been put in place.
Also check out if they are health board certified, as this means they have been approved by the Health Board and receive regular inspections.
THE CRAVE LASH LOUNGE WAY OF THINKING:
Could we charge more for our services? Yes, but we maintain a price we feel is fair to the community.  We started this business with women's mental health in mind and our main goal is to provide a calm cozy environment with no judgement and to make our customer's feel like they are having a girl's day.
Obviously we all have to make a living but we wan't people to have the best possible service for a price that is fair to us and them.  If you have any questions or would like to book an appointment please feel free to book online or contact us!
We hope we were able to provide you with enough education to make an informed decision!
Jessica Little
Owner
Crave Lash Lounge
Please follow and like us: